Long time Christmas for us was only the "Food Festival", where one time has met with old pleasures. This year it is somehow different. Maybe's in mind, that even more intensively perceives the Christmas hustle and bustle to Timo now or that we us more place for the child in this stuff in mind. Who knows?
The fact is, the journey was more than relaxed:
And that also organize gifts, because we agreed on it, that we adults give us nothing, or if, then only a little thing, maybe somewhere has seen that and thought that that might suit.
The night was turbulent: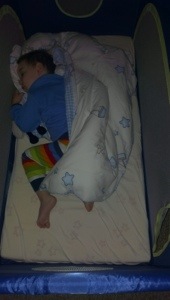 But then were pulled all the stops, to that child happy to keep if this rain: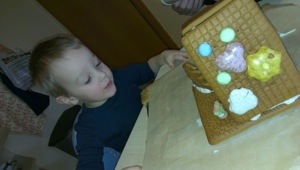 Then quickly assembled the Christmas gift:
The child said that on the question of what for most would want it, without hesitation: "A Kettcar!". We have then decided not to ruin the Christmas the child and bought one it 🙂
At this point, I wish my readers ever all the best and I will try a Merry Christmas, namely to drive the use of any technology on the minimum down during the holidays, and to focus on the child as possible. Because this is like being myself again small 😉