People who know me know that I was traveling from time to time fotografierend. Not that I was particularly well, but it has made me fun. And since we have photos from the Studio by Timo "in my stomach", one was rented on Thursday summarily back to shoot some pictures. I had understood the forecasts of the woman doctor, what's the birth date, so that we should hurry up with the images. 😉
This was of course a not completely safe endeavor, but on Tuesday, we had still a right rage dwarf son of "big". Fortunately that has turned is actually 180 degrees and Timo is two days are the dearest son, a very pregnant woman could wish (well apart from the fact that he mercilessly bossy one: "come with!") ("come on we will play with the garage!", etc.).
I had rented different this time as otherwise a Studio in Cologne, according to Google maps, we should go only 37 minutes to get there (I had looked ok, Sunday night), we needed almost an hour on Thursday. Luckily, we had rented the Studio for 2 hours so that only part of the time we lost. Because we were on the road but anyway something unkreativ (without child one could have made is probably already a few thoughts in advance), that was relatively uncritical and fit well into the overall schedule. 🙂
Timo has also well done with and kept out, as you can still see in the pictures later.
Oh yeah, the pictures…
The beauty of Studio pictures, Yes, is you must edit that not so great for home use. There is already the majority. Just a little more contrast here, a little bit more sharpness to shrink there and BOOM you're done. Don't you think?
Here are 3 pictures I made in half an hour together: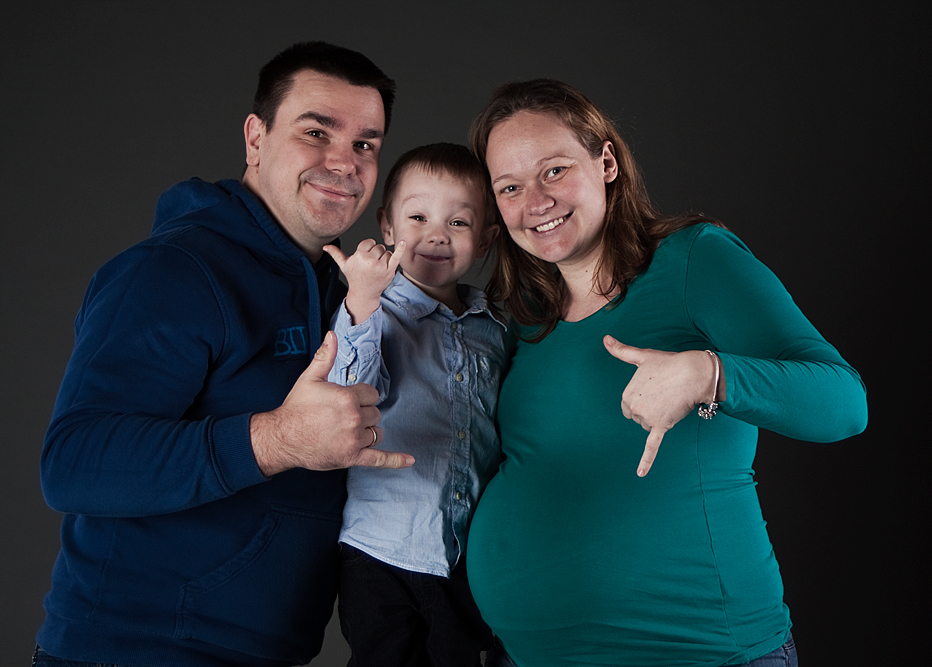 By the way, not very long took to Timo "Hang Loose" could. I would have expected that this takes longer. But ok, he comes from Hawaii 😉
Jaja originally dealt with the 'thick' belly, where you can keep down. Timo but has discovered the swivel chair for himself, then directly times dizzy turned mum. 😉
Here at the last frame something out of the firing line is advised me Timo, so that was the uniform background at end. But the flowered wallpaper has also what… 😉