Man, I have written here yes forever nothing more. Well the background is actually the following: I'm going back to work and I have been playing for recently "ingress". Do not you know? Well then just look here.
So work on oneself is the excuse now not really. It is rather so that I now get up 5:30 and then drive to the Office, what simply evening sucks then fairly quickly any power from the battery. 😉
But the fact is that you can play only 'outside' ingress and I thus evening significantly less often sat in front of the computer. But it is so good, now where the days are once again shorter, changes that might also back some.
I found time again in any case to deal with a few of my shot images: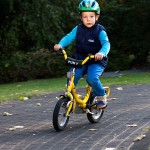 Your opinions about the images would be interested in any case times. I'm totally impressed by the image quality of the 100mm macro. With the lens keeping the still necessary work steps in post-production in borders.