Yes, and we seem to have, as we said really right this time: "Timo, if you have a birthday, then it will be spring!" 🙂
We have begun directly with gardening that you sure also know: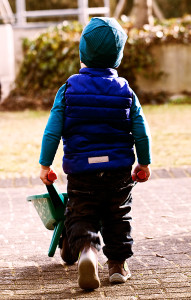 We have it well go let us, enjoyed the Sun. Yesterday we bought spring shoes for the boys for the first time with look at the weather report. First they wanted to not attract at the store, then I put Timo 2 selection of which we knew that fit properly and he opted for the "Blinking" decided. The whining started already on the threshold of the shop: the shoes do not fit, that do me hurt… mimimimimi. The student also said that the whole is normal because as adults we want Yes as, after the winter shoes to feel kinda funny.
Home made Timo has then but proudly presents its new shoes his mates on the playground. And after a few shots of football he had become accustomed on the shoes.
Mika was similar, at the store, we could take the shoes while, but he is gone so that no step and has itself tried for them to pull out. We have bought anyway, and today there was because he wanted to attract his winter boots (he is now truly alone has attracted the) big whoop. We then packed away the boots and left only the shoes (a little bit with gummy bears helped by) and now it attracts the like and runs really good.
The laugh of the day was provided by Timo: he has played me stone, scissors, paper (how does know the boy that really?), it was as usual back – and -forth. Suddenly he took only half his hand with a round and I asked him, what is that for an element, because for a fountain was the index finger to the thumb and scissors could also be. And what does this wand after a Milisekunde superior? "This is a tsunami of Papa, which always wins!" 😀
When the weather is nice I took the camera in the hand of course again, because only mobile images is too monotonous in the long term. It is I again realized that I do still prefer portraits: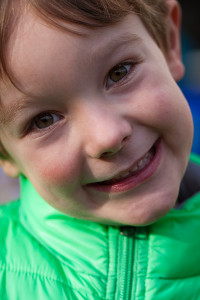 In any case, there were actually non-existent winter again much to discover: