… is the chance of such a view in the early morning: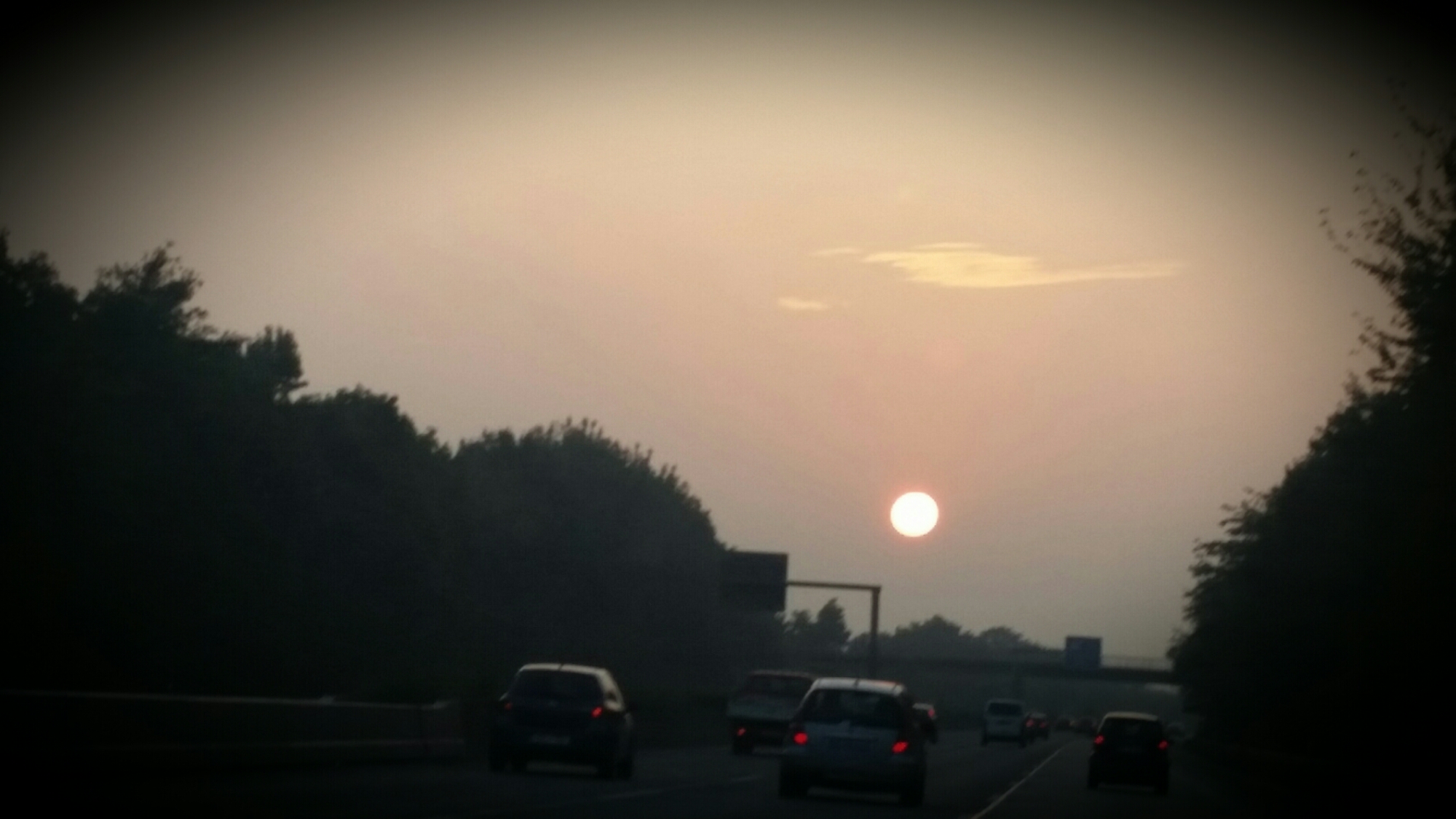 Today the smoke detector went off in our bedroom at 5:30. I can't say why that happened. Smoke was most definitely not to see. And we were glad that that didn't happen in the children's bedroom.
Woken up in such a way, is nothing you wish anybody namely. 🙂
First of all, Mika caused s less sleep for us in the night before. He wanted to get up at one in the morning, he thought it was time to get out of the bed and to have breakfast. First he wanted crisp bread, but it was to dry to him. So I made him cream cheese on it. Continued with drinks, only handed him water, then he wanted it with Apple juice and when he opted for cocoa, Tini told him, it's over now.
This let him scream really loud, but it was now almost 4: 00, and we were all tired. At some point he fell asleep and I was awakened shortly later by Timo (3 hours of sleep are definitely not enough).
However, one can't do anything about or against. And as I said, the view of the Sunrise this morning outweights the trouble of the last nights 😉